The CoolCloud
De kwaliteit van Zwitserse berglucht in uw woning,op uw werk en in de Auto!
The CoolCloud – voor in de koelkast !
Houdt eten langer vers en verwijderd de bacterieën.
voor o.a. de koelkast, toilet, bijkeuken, camper, caravan, kleedkamer lockers, keukenkast(jes)(en) en andere kleine afgesloten ruimtes! NIEUW!
Deze (op batterijen functionerende / draadloos en draagbaar) unieke iCloud zuivert uw koelkast, bijkeuken en toilet (dus kleine ruimtes) uiterst effectief en snel.
De iCloud kan een koelkast snel vullen met O3.
O3 kan 95 % van de Escherichia coli en aureate staphylococcous op etenswaren, groeten, fruit etc. dood maken.
O3 kan vreemde en vervelende geuren laten verdwijnen en zelfs de opgespoten giffen onschadelijk maken en dus etenswaren langer vers houden.
Ingebouwde intelligente micro CPU controleert de werking van dit unieke ionisatie aparaat. Als de iCloud ioniseert dan knippert het lichtje 3 x. Indien de Icloud niet ioniseert dan knippert het om de 10 seconden.
Door haar werking ,het ioniseren van schimmels en bacterieen waardoor uw levensmiddelen minder snel bederven, blijft uw eten langer houdbaar en ioniseert geuren uit uw koelkast, toilet, bijkeuken en andere kleine afgesloten ruimtes.
Perfect voor bijv. banketbakkers, snackbars, catering, keukens of vitrines waar cake, eten enz. wordt koel gehouden.
Uistekend geschikt voor iedere koelkast!
Voltage:  DC 6 Volt
Effectief bereik:  250 liter inhoud van de ruimte / koelkast etc
Power supply:  4 x 1.5 Volt AA alkaline batterijen.
Power gebruik:   1 Watt
Maten:  7,7 x 6,7 x 12 cm
Gewicht:  135 Gram
Filters:  Geen
Hieronder treft u een uitvoerige test (in Engels) van de iCloud.
Test Rapport van de CoolCloud
Test periode: 4 tot 25 April (21 dagen)
Testing basis:
To evaluate the efficacy of claims made in relation to two ion emitting air purification units namely the iCloud. These units are intended for use in the fridge or other small closed areas. The following claims were assessed:
Dramatic extension to the fridge 'shelf life of food'.
Inhibit mould and bacteria growth in food.
Eliminate food odors of strong smelling food items in the fridge.
Assessment will be made via visual observation and odor checking over a 3 week period. The only differential in the two units to be tested is in ion output and the intended fridge size with which the units are compatible. The iCloud is intended for small and larger fridges.
Test protocol:
For the purpose of the test fridges of capacity 120 Litre were chosen to test the smaller unit and 300 Litre to test the larger unit. A control fridge of each size was used without the air purifiers installed.
See Apendix photographs One to Four that show the food in both control and test fridges of 120 Litre to 300 Litre capacities.
It can also be noted from these images the food chosen as being:
Strawberries, Raspberries, Melon, Pepper, Celery, Asparagus & Basil.
It was considered important to have as much consistency in the test as possible, to that end the fridges were calibrated to the same temperature during a four day 'prep' period using an industrial thermometer. Fridges were set at 4 degrees Celsius the median operating temperature for a fridge. To the same end observers were instructed to open fridges at the same time each day and at the same interval. Again with consistency in mind food was chosen from the same food batches.
Tests observations would be conducted over a 21 day period with observations and notes made each day and summary and photographs taken at days 7, 14 and 21.
A built in Microprocessor controls the automatic operating systems of the units; they work continuously for the first 30 minutes to build up the ion environment then cycle on for approx every 5 minutes every 2 hours to top up ion environment.
Test conclusion:
It was established that the introduction of the iCloud devices did drastically improve the 'shelf life' of the fruits in the study. Most noticeable differential was noticed at day 21 when mould had really taken hold of the Strawberries and Raspberries in both control fridges. However there was only a small amount of mould on the fruit from the fridges that contained the iCloud. It was also noted that the colour of these fruits had deteriorated for those fruits in the control fridge with these fruits loosing their colour. Please refer to appendix Seven & Eight for graphic images that support these observations. It was also noted that the Melon in the control fridges had also deteriorated much more quickly that the Melon in the test fridge, see Appendix Six.  The Control fridge Melon had started to grow mould and had lost its colour, this could not be observed on the melon from the test fridges. Vegetables did not show so differential in appearance between control and test fridge, see Appendix Five. These appeared dehydrated. Mould had started to grow on the fruits in control fridge between days 8 & 9 while the test fruit with the iCloud did not start to exhibit mould until day 18. Therefore it could be claimed that the iCloud can more than double the shelf life of fruit !
The claim of inhibiting mould and bacteria growth can also be supported again by reference particularly to the fruits, observations supported by images in Appendix Seven, Eight and Six. It was also noted that the vegetables while exhibiting normal dehydration did not show any mould growth, see Appendix Five. So the claim on inhibiting mould growth could be supported for both fruit & vegetables.
It was also noted that there was no obvious food odor in the test fridges as was observed in the control fridges. We decided to push this observation by choosing a very pungent food product namely Turkish 'Sucuk' sausage meat which has a very strong and instantly noticeable odor. This was placed in both test and control fridges and left for 4 hours. Upon checking there was no noticeable odor to the sausage meat in the test fridges while still a strong odor in the control fridges.
Photos have been chosen within this document to support the claims made and show protocol, however not all file photos have been included (to keep test file size down). However should full file photos be required these can be obtained under file number KIA2504071PX.
This report may not be reprinted unless in full and may not be edited without permission of author/Airganix/Body Works International BV. Observations made are only in reference to the samples provided and no extra warranty is made or implied.
Hoogwaardige ionisatie techniek voor huishoudelijk en professioneel gebruik om schone lucht in ruimtes te creeëren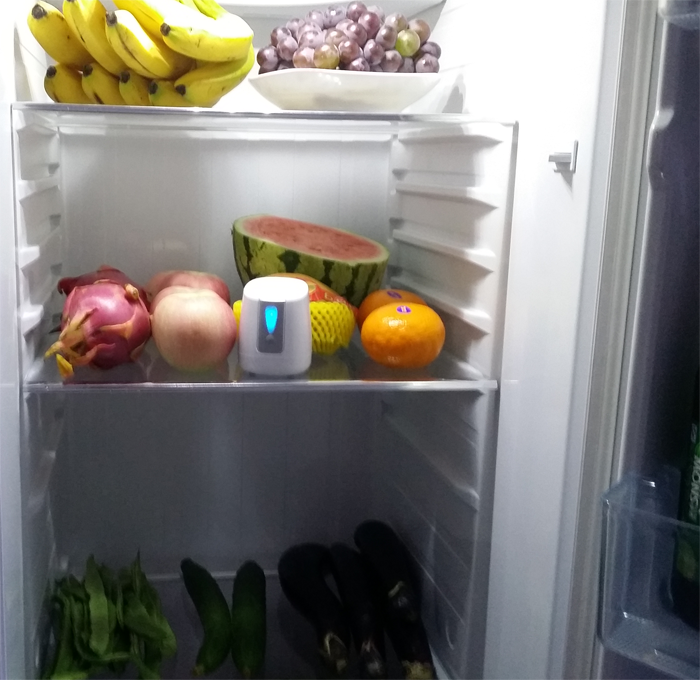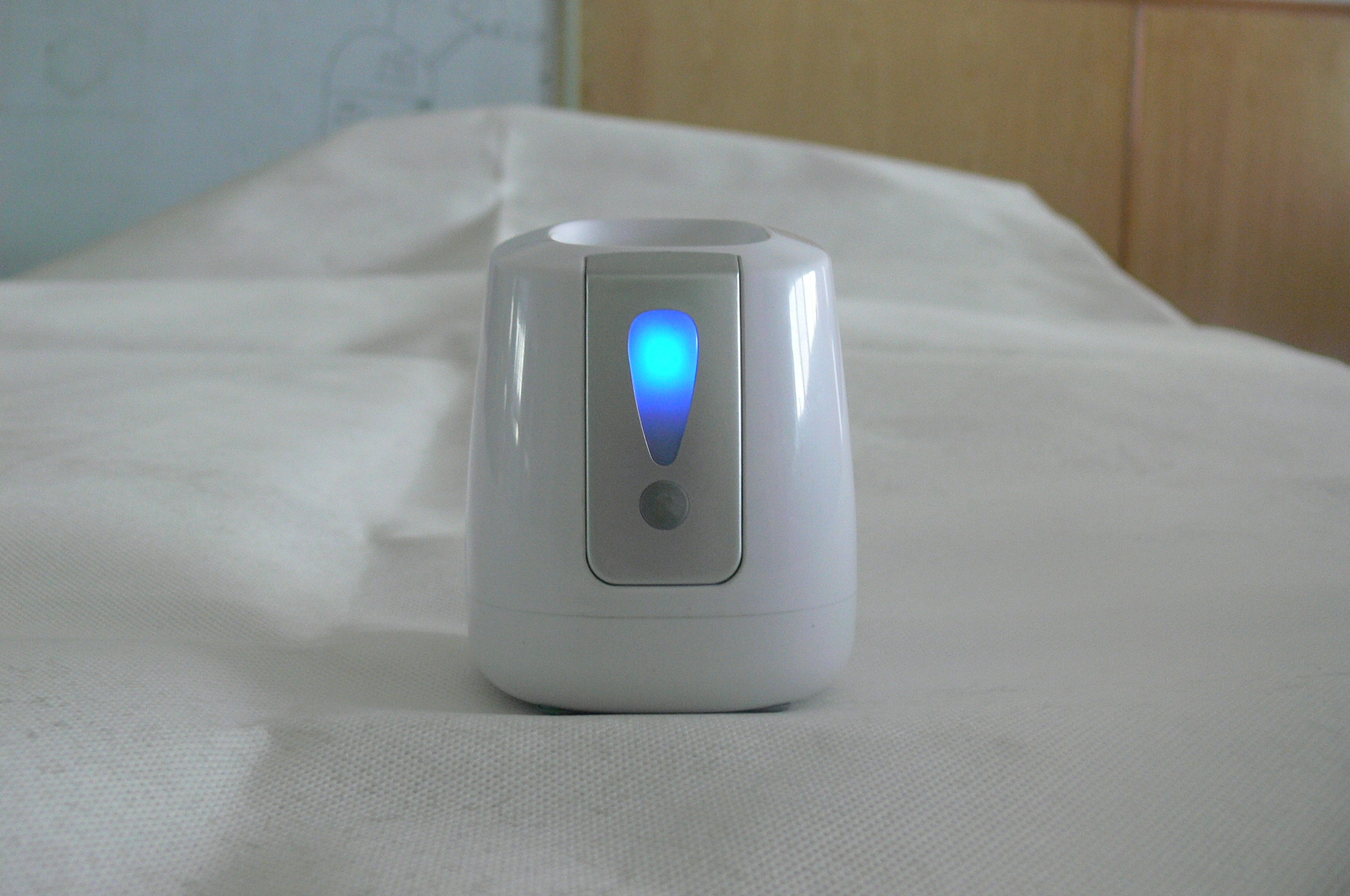 Ben je te popelen om uw online cloud bestellen?